International Journal of

Mathematical

Sciences & Applications



(Peer Reviewed International Journal)




ISSN: 2230-9888



Managing Editor
Dr. Kwara Nantomah
Department of Mathematics, Faculty of Mathematical Sciences,
University for Development Studies,
Ghana, West Africa.

Click here to View the complete editorial board members list


Subject Area: Mathematics Sciences (All)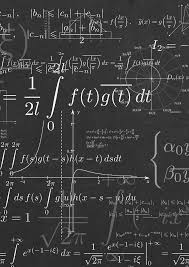 ISSN: 0972-3641
UGC CARE APPROVED JOURNAL Till 2019


This journal also publishes Open Access articles
International Journal of Mathematical Sciences & Applications is an peer reviewed International Journal. IJMSA primarily aims to bring out the research talent and the works done by scientists, academia, engineers, practitioners, scholars, post graduate students of engineering and science so that fellow researchers can get benefit from the research done. This journal aims to cover the scientific research in a broader sense and not just publishing a niche area of research facilitating researchers from various verticals to publish their papers.

The journal covers all engineering disciplines, all scientific disciplines, advanced sciences such as biotechnology, nanotechnology, and some areas of management research. aims to publish only quality research papers, which are peer, reviewed by panel of reviewers; the journal also aims to reduce the review time considerably by adopting various measures.


Article Processing Charges: There is no publication or page charges in the journal.
Plagiarism: All the articles will be check through Turnitin Software before the publication of the journal.
Retractions: Retractions are considered by journal editors in cases of evidence of unreliable data or findings, plagiarism, duplicate publication, and unethical research. We may consider an expression of concern notice if an article is under investigation. All retraction notices will explain why the article was retracted. The retraction procedure depends on the publication stage of the article.

Indexing: IJMSA is abstracted and indexed in the Google Scholar, Mathematical Reviews, UGC (till 2019) MathSciNet, Zentralblatt MATH, Academia, Research Gate, FatCat Wiki, Journalseeks and EBSCO databases, Citefactor.

Submission: Authors are requested to submit their papers electronically to ijmsa.editor@gmail.com

Frequency: Two issues per year are published.
Abbreviations: Int. Jr. Math Appl. Sci.

License: Creative Commons 4.0


Instructions to Authors & Sample Style